Food Subscription Box Chatbot
The all-inclusive subscription box solution for your meal delivery service
The bot helps you automate meal ordering requests within Facebook Messenger. Users can access the available meal plans, go through and pick what they want in the box and sign up for a weekly subscription
Create Accounts
The bot asks a set of questions to first-time customers and sends the data to administrators. This will help to get to know your customers better, assess which plan is right or not and suggest something completely unique.
Build Plans
Customers can pick from the list of available weekly plans, enjoy a wide variety of meal options and customize for their preferences.
Native Payments
New and returning customers can pay whenever they want directly on Messenger. All you need is to connect your Stripe or PayPal account.
Share Details
Tell visitors how your service work, what meal plans and options you offer, share delivery information, weekly menus and more... All within your bot.
Preview Template
See how the Food Subscription Box Chatbot is used to drive sales and engage with customers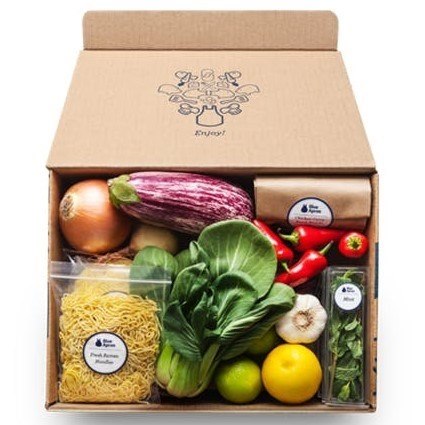 Food subscription box chatbot
Platforms & Integrations
This chatbot can be connected to a variety of apps
Available on ManyChat for Facebook Messenger
Frequently asked questions
Find the answers to common questions about the BotMakers Marketplace
Explore more chatbot templates