Pizza Ordering and Delivery Messenger Bot
Quick and easy way to get your favorite pizza delivered straight to your door or picked up 🍕
Order pizza from your favorite local restaurant directly on Messenger. Browse and customize your favorite pizza according to your choice. The bot combines beautiful imagery, hybrid text, and design to amplify the ordering experience
Botsheets Integration
Generate dynamic galleries inside your bot and manage content from Google Sheets with the help of Botsheets. The step-by-step guide is included.
Choose Your Favorite Pizza
Add your lovely toppings and favorite crusts to the pizza order via the "custom pizza builder".
Order Different Pizzas in One Place
Let your customers order different types and the amount of pizza.
Google Sheets Integration
The integration provides you with an ability to save customers' data from bot to Google Sheets once the order is placed. You'll find a step-by-step guide on how to send the customer orders to your Google Sheets.
Make New Orders
The bot uses the 'Custom Rules' feature that allows storing the order during the next 5 hours (time frame can be easily changed if necessary). After that, the order will be automatically delivered and customers will have an opportunity to make new orders.
Instant Notifications
Bot administrators get instant notification on Messenger as well as on email once new order is placed.
Smart Follow-Up
The bot will automatically follow-up to get back not converted customers who didn't complete an order and increase conversions.
Preview Template
See how the Pizza Ordering and Delivery Messenger Bot is used to drive sales and engage with customers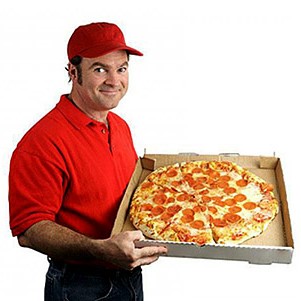 Pizza ordering and delivery chatbot
Platforms & Integrations
This chatbot can be connected to a variety of apps
Available on ManyChat for Facebook Messenger
Frequently asked questions
Find the answers to common questions about the BotMakers Marketplace
Explore more chatbot templates