Kart Racing Center Bot for Messenger
Sustain and Grow Your Go-Kart Business on Autopilot with the Most Effective Social Media Marketing Channel
The bot is designed to boost awareness for your Go-Kart Business using Facebook marketing and make the process of lead generation as easy and productive as possible
Spread the Word About Your Great Entertainment Center
Leverage Facebook Messenger to create an impressive description of your services, offers, and events.
Personal Assistant, Available Anytime
Instantly and effectively helps your business working 24/7/365.
Instant Notifications
Gather booking requests and get instant notifications directly on Messenger to always be in touch with your clients. Notifications contain the booking information like a prefferable date for a race, number of people, phone number to contact, etc.
Comprehensive Information
Educate bot visitors with comprehensive information. Let them learn more about the prices and services you offer at any time and anyplace.
Subscriptions and Updates
Subscribe your visitors to the news of your Go-Kart center. Share valuable information and the latest updates to make your lead generation go through the roof.
Automated Follow-Ups
Send reminders to users who didn't finish their race booking requests.
Preview Template
See how the Kart Racing Center Bot for Messenger is used to drive sales and engage with customers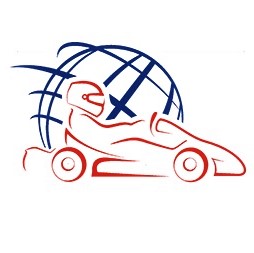 Kart Racing Center chatbot
Platforms & Integrations
This chatbot can be connected to a variety of apps
Available on , Chatfuel and ManyChat for Facebook Messenger
Frequently asked questions
Find the answers to common questions about the BotMakers Marketplace
Explore more chatbot templates