Airlines Customer Service Facebook Bot
Search flights, check flight status and get answers for frequently asked questions
Customer support chatbot for airlines helps travelers receive travel information through Facebook Messenger. Have a question about your flight, baggage limits or lounges? Just send a message to the bot and get instant answer.
Flight Information
Track flight status in a real-time. Links airport delay information to the affected flight. Reports both runway and gate times.
Live Customer Support
Just in case if the chatbot is not able to handle user's requests it's possible to chat with a live person.
Luggage
How many bags can you take? What are the weight and size? What will it cost? Which destinations allow travel with pets?
Flights Search
Tell the Airline Facebook chat bot the airport names or codes for the departure and arrival airports and specify the date you want to use for the search.
Airline Rewards Program
Are you a frequent traveler? Check your miles and points offered by airline loyalty programs.
Customer Service
Automatic customer support is on standby 24/7. Send a message to the chatbot if you have questions regarding ticket reservation, would like to buy or change your tickets or have enquiries about any Airline services.
Preview Template
See how the Airlines Customer Service Facebook Bot is used to drive sales and engage with customers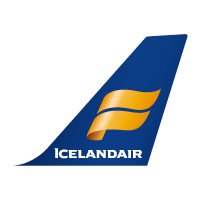 Icelandair chatbot
Platforms & Integrations
This chatbot can be connected to a variety of apps
Available on for Facebook Messenger
Frequently asked questions
Find the answers to common questions about the BotMakers Marketplace
Explore more chatbot templates