Attracting New Client Opportunities To Your Digital Marketing Agency
Introduce your advertising company to the potential customers, presenting the range of the provided services, significant company info and facts, and social media links. Motivate them to book online consultation to discuss their project in detail and offer the possibility to request a free estimate
Scheduling online consultation with company managers
The interested users can book a consultation to discuss how to promote their product or service. First, they have to pass a short quiz that allows agencies to collect their contact data, business baseline, and core requests. Second, they select the convenient date and time of consultation and wait for the confirmation.
Getting a free project estimate
The advertising agency bot offers potential customers to get a custom quote for the digital marketing services. They need to specify project requirements and select the scope of services, after which the bot passes their request to the managers who calculate the cost and send the estimation to the client's email.
Overview of the provided services
The agency can demonstrate a scope of the provided services in a convenient carousel format with vivid images and engaging captures. The bot describes every service in detail in the separate flows, telling users about the work process, benefits, etc., and ends with the CTA buttons 'Book a consultation' and 'Get a free estimate.'
Social media links & Newsletter subscription
The bot shares the links to the company's profiles on different social media platforms and invites users to follow these pages. In addition, there's a link to the company blog, reinforced with the newsletter signup.
Contact info
With any request or issue, clients can reach out to the agency representatives by one of the specified channels: telephone, email, live chat or leave a quick message right in the bot.
Preview Template
See how the Advertising Agency Bot is used to drive sales and engage with customers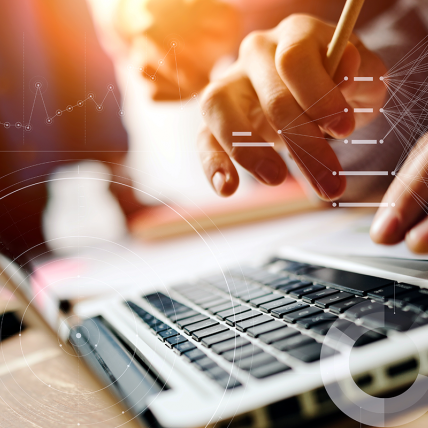 Advertising agency chatbot
Platforms & Integrations
This chatbot can be connected to a variety of apps
Available on ManyChat for Facebook Messenger
Frequently asked questions
Find the answers to common questions about the BotMakers Marketplace
Explore more chatbot templates