All-in-one bot for Real Estate Companies
Generate buyer and seller leads, qualify them and recruit realtors based on their past experience.
This bot is all you need as a Real Estate Company to automate most, if not all, your important outreach activities. 1) Qualify Buyers and show them properties that match their requirements. 2) Gather Seller leads fast. 3) Recruit Realtors based on past experience
Detailed Intructions
Find detailed instructions about the setup via blocks explaining groups of blocks. Don't waste time figuring out how to customise the bot as per your needs.
Artificial Intelligence
Respond to user inputs like 'I want to buy a condo' or 'I want to sell my house' and many more common phrases without leaving the user confused. AI is powered by Chatfuel and not DialogFlow.
Seller Lead Generation
Well that's the most important thing, right? Gather seller leads fast and prompt them to buy.
View Matching Properties/Get Call Back
After submitting the search query, a buyer can request a call back or view properties that match their preferences. To get a call back, one needs to submit their phone and email (first time only). Returning users need not submit details but can choose to update the details from the menu.
Buyer Lead Generation & Qualification
Generate leads and qualify them based on your inventory and their preferences. Also, prompt them to sell.
Free Walkthrough - 30 Minutes
30 minute walkthrough of the setup and how to navigate through the builder. This will be done on a Zoom call once you buy the template!
Update saved user details
A user's phone and email, once submitted need not be submitted again when requesting call backs or scheduling visits. However, a user can choose to update the details if they wish to. Think sub-agents using your bot on behalf of their customers.
Comprehensive Instructions
In every group, there's a block explaining the purpose of that group of blocks. Detailed instructions are given so that you can easily understand and modify the flow.
No Gimmicks!
This bot is focused on getting the job done WITHIN the bot using clever copy and a good flow. There are NO external services/webviews, making it simple to have FULL CONTROL on the bot. Do what you like with it or message the maker to get help at no additional cost!
CRM Integration
Integrated with a Google Sheet/Airtable/CRM of your choice at every step to ensure every lead lands where they should.
Recruit Realtors
Hire recruiters based on past experience and tell them how they could be a good fit for your company. Prompt them to submit a buyer or a seller lead and incentivise them to do so.
Basic AI
Chatfuel based basic AI in place to respond to basic queries, keywords and phrases. Note: DialogFlow integration is not included in this template.
Schedule a Visit
A user can schedule a visit for a property of their choice. At this step also the user's phone and email are captured, if not done so earlier (in case of a returning user).
Leave a Message/Request Call Back/Begin Live Chat
A user can leave a custom message which is sent as an email as well as sent to the CRM. If a user seeks help, they can either begin live chat or request a call back, in which case the phone number is captured and sent to the CRM and as an email.
Subscribe/Unsubscribe
All required blocks are pre-built with necessary attributes to subscribe automatically OR manually and seek confirmation when unsubscribing with a nudge to NOT unsubscribe.
Share the bot
Sharer is pre-built into the bot and the "Share" Quick Reply is shown at relevant points to prompt users to share the bot with others.
What You Get
Feel like modifying something in the chatbot? All of our templates were built using Chatfuel without writing code. This means you don't need to have any programming or technical skills to customize them.
Live Preview
See how the All-in-one bot for Real Estate Companies is used to drive sales and engage with customers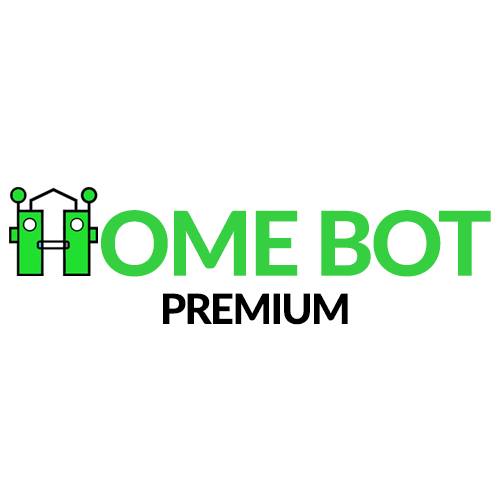 HomeBot for Realtors - Premium chatbot
Platforms & Integrations
This chatbot can be connected to a variety of tools
Available on Facebook Messenger
Didn't find the template that suits your needs?
Tell us about your chatbot project and get an estimate.
Please use valid business email
Frequently asked questions
Find the answers to common questions about the BotMakers Marketplace
Explore more chatbot templates