Booking Bot Template for Hotels
Increase booking requests and automate communication with your guests upon arriving at your hotel..
Have a VA to help your users 1.) Submit a quick booking request and 2.) Find information about the hotel (view facilities, activities and services) after they have arrived.
Advanced retargeting
Booking abandonment: Get a reminder to complete your booking request if haven't after 15 minutes. Get feedback on the bot, 1 hour after a user have submitted a booking request.
User segmentation
Target users who have (haven't) been at the hotel. Target users who have (haven't) completed a booking request
NLP using Dialogflow
Bot understands and answers more than 10 frequently used inputs, such as "Check-in, out times", "breakfast hours", "whats your location" etc.
Booking request (with custom webview datepicker)
Enable users to send a booking request. You get an email notification with all details to call back and close the booking.
Nearby Places
Search for POIs in a 2km radius around the hotel.
Bookings saved in Google Sheets
Except for an email notification, connect the bot to a Google Sheet to track all booking requests.
FAQs Section
Answers to common questions submitted in free text (eg. smoking policy, check-in/out, breakfast hours, location, kids policy etc.)
Get directions with automatic location tracking
Send your current location and automatically receive step-by-step instructions on how to get to the hotel through Google maps
Information section
Tell more about the hotel, the story behind your business and any other unique selling points that you may have.
What You Get
Feel like modifying something in the chatbot? All of our templates were built using Chatfuel without writing code. This means you don't need to have any programming or technical skills to customize them.
Live Demo
See how the Booking Bot Template for Hotels is used to drive sales and engage with customers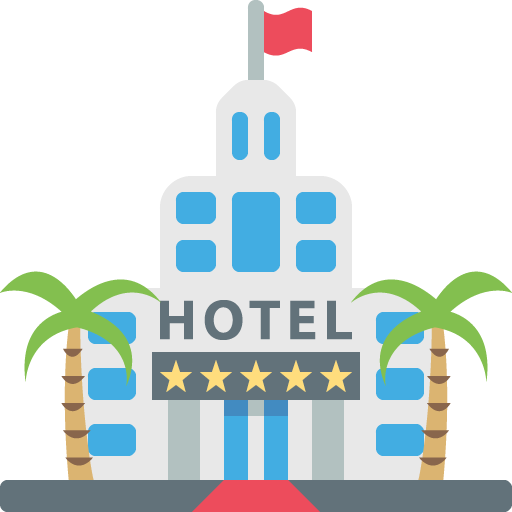 Hotel Bot Demo chatbot
Platforms & Integrations
This chatbot can be connected to a variety of tools
Available on Facebook Messenger and Chatfuel
Frequently asked questions
Find the answers to common questions about the BotMakers Marketplace
Explore more chatbot templates