Chatbot Template to Find a Job
Chatbot can save time of yours and your potential employers
Chatbot can save time of yours and your potential employers by telling about your experience & skills, showing your projects, opportunity to ask you additional questions (before making a decision) and instantly connecting with you if they decide to invite you to a job interview. CV chatbot isn't a substitution of the textual resume, but it's a great way of guiding employers through its key points. What you get -easily customizable (no coding skills are needed) chatbot template for a Facebook page -one-time payment (no additional fees are applied) -support option (for an additional fee) -advanced customization option (for an additional fee)
Notifications on additional questions from employers
When the employer has any additional questions, chatbot will notify you about them so that you want make the employer wait.
Engaging portfolio
You can display the information about your projects in such way that it won't get boring but will tell particularly what the employer wants to know.
Experience & skills section
Tell your potential employer how skilled and enthusiastic you are in an interactive way.
What You Get
Feel like modifying something in the chatbot? All of our templates were built using without writing code. This means you don't need to have any programming or technical skills to customize them.
Preview Template
See how the Chatbot Template to Find a Job is used to drive sales and engage with customers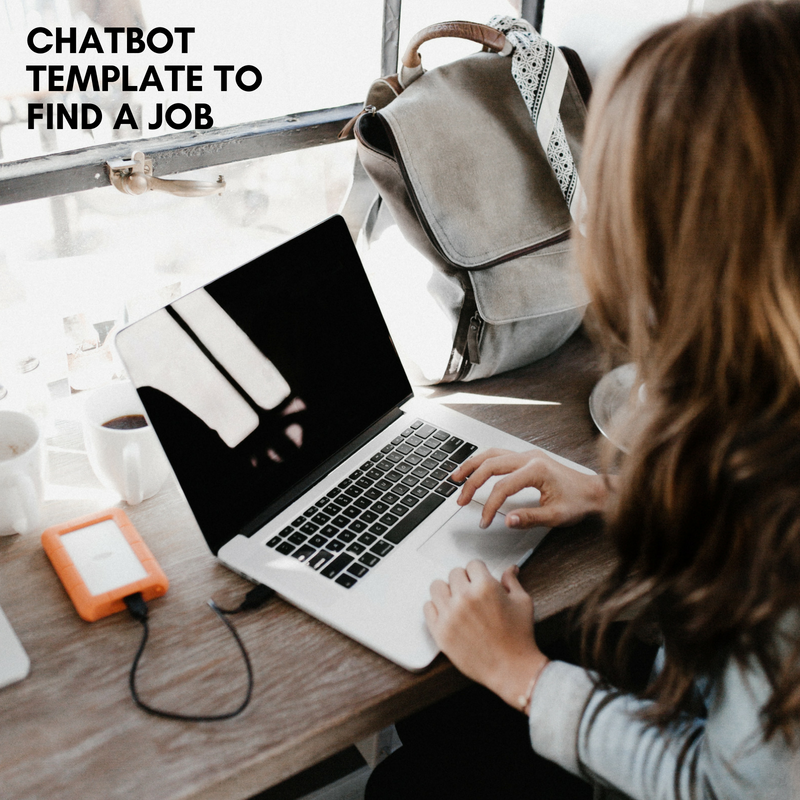 Chatbot to find a job chatbot
Platforms & Integrations
This chatbot can be connected to a variety of apps
Available on Facebook Messenger and Chatfuel
Frequently asked questions
Find the answers to common questions about the BotMakers Marketplace
Explore more chatbot templates