Lead Generation Chatbot for Event
Help your event attendees feel comfortable before, during and after your event!
Chatbots can guide them to the ticket purchase, send useful information to prepare, tell about speakers and topics, show directions, share location-related tips, and much more! What you get: -easily customizable (no coding skills are needed) chatbot template for a Facebook page -one-time payment (no additional fees are applied) -support option (for an additional fee) -advanced customization option (for an additional fee)
Ask now
Your customers can send you questions, and the chatbot will direct them to you.
Send updates
Help attendees learn more about the event by sending content related to it. It will also help to better understand your audience.
Tell your attendees all they need to know
Display information about agenda, organizers, sponsors, and such additional information as accommodation, entertainment, and other area-related details to make your attendees comfortable.
Add to calendar
Help your attendees keep your event in mind by instantly adding it to their calendar.
Buy a ticket
The chatbot can encourage your potential customer purchase tickets.
What You Get
Feel like modifying something in the chatbot? All of our templates were built using without writing code. This means you don't need to have any programming or technical skills to customize them.
Preview Template
See how the Lead Generation Chatbot for Event is used to drive sales and engage with customers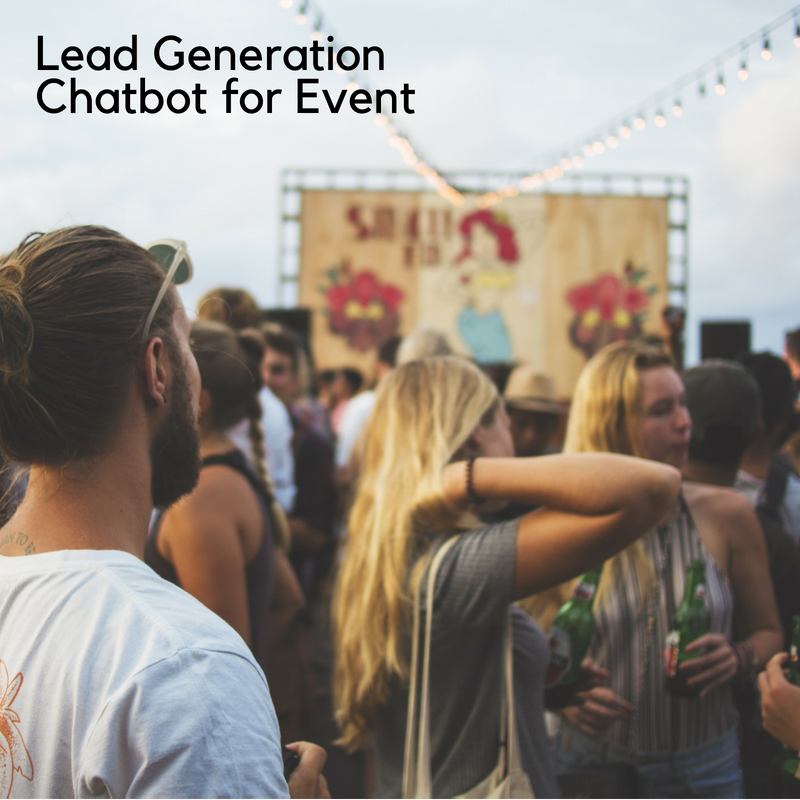 Lead Generation Event Chatbot chatbot
Platforms & Integrations
This chatbot can be connected to a variety of apps
Available on Facebook Messenger and Chatfuel
Frequently asked questions
Find the answers to common questions about the BotMakers Marketplace
Explore more chatbot templates