Messenger Bot for Driving Schools
Sell More Driving Licences And Courses Via The Engaging Flow
Are you looking for additional channels to attract new students to your driving school? This Messenger bot in the flow format is a powerful lead generation tool that will help you present your organization to future drivers, list the provided services, and overview the available training programs and types of issued driving licenses
Introduction video
Nothing can tell your unique story better than video. Welcome users with an exciting intro video about your school, showing the instructors, vehicle parking, and training tracks. Reinforce the clip with reviews from your graduates who successfully passed your exams and got a cherished license.
Program overview
Share the details of your training program (such as duration of the study, topics, etc.) and tell what goals students will achieve and what valuable lessons they will learn after taking the course. Explain how their road behavior will change and what essential driving and mental skills they will master.
Range of services
List all services that students can get under your roof: theoretical courses, practical tests, personal lessons, issue of different types of driving licenses, and so on. Amaze potential clients with the availability of such advanced services as business consulting and car rental.
Client reviews
Demonstrate the results of your work by sharing testimonials from the happy graduates. Let their positive experience become a decisive factor for the potentially interested students to choose your school as a trusted knowledge provider. Plus, fill the embedded gallery with real photos of your newly minted drivers holding the obtained license.
CTA - Signup form & Call button
The chatbot flow ends with two highly-converting call-to-action options: Signup form and Call button. The interested users can apply for the driving courses by submitting a simple registration form or instantly contacting the school via a phone call.
Preview Template
See how the Messenger Bot for Driving Schools is used to drive sales and engage with customers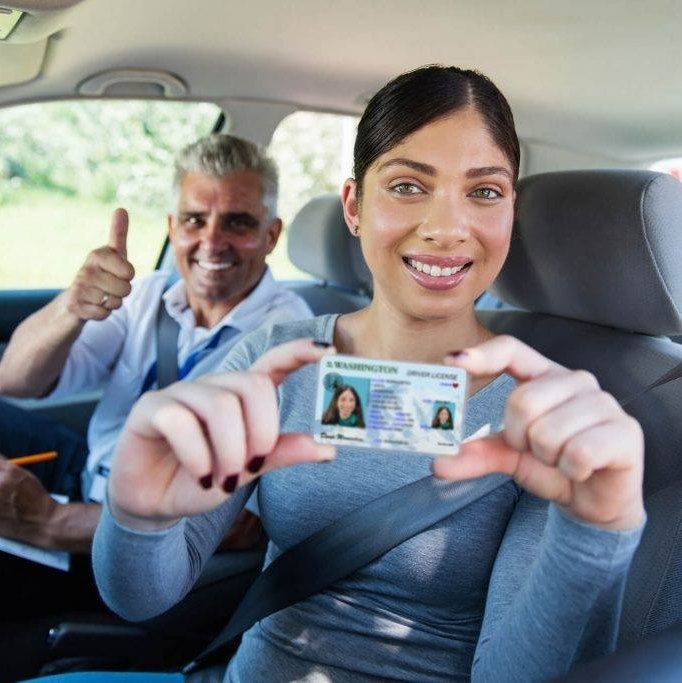 Driving school chatbot
Platforms & Integrations
This chatbot can be connected to a variety of apps
Available on ManyChat for Facebook Messenger
Frequently asked questions
Find the answers to common questions about the BotMakers Marketplace
Explore more chatbot templates