Messenger Bot for Virtual Event Coaches
An Efficient Way To Sell Coaching & Consulting Services Online
A lead generation bot for the virtual event coaches, which allows their clients to book a consultation, apply for a training program, and hire an expert for holding or moderating virtual events
Book a consultation
Interested users can book a call with the coach in three simple steps: telling their full name, selecting the topic of conversation, and sharing contact data. The bot automatically sends all requests to the author, who further confirms the consultation by email.
About the coach
The coaches can introduce themselves to potential clients, telling them about their skills, achievements, and career path. This allows them to demonstrate their personality traits and expertise as well as nurture relationships and build trust with users.
Training programs & packages
The bot lists all training programs and packages that a coach offers in a convenient carousel format in the main menu. Users are suggested to learn more about every program in dedicated flows and, finally, apply for training or book a preliminary consultation.
Testimonials
To prove the effectiveness of their training approach, coaches can share reviews from their past clients. The template contains an image gallery for presenting the testimonials, but you can customize it to the quote or video format.
Facebook community
Using this bot, the coaches can increase their followers on Facebook (or on any other social media platform) by inviting users to join their private groups and communities.
Preview Template
See how the Messenger Bot for Virtual Event Coaches is used to drive sales and engage with customers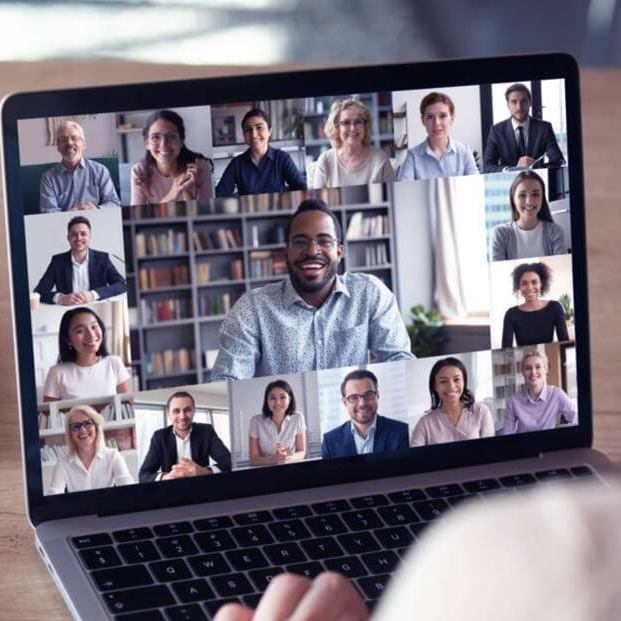 Virtual event coach chatbot
Platforms & Integrations
This chatbot can be connected to a variety of apps
Available on ManyChat for Facebook Messenger
Frequently asked questions
Find the answers to common questions about the BotMakers Marketplace
Explore more chatbot templates