One-Day Event Bot Template for Facebook Messenger
Ready-to-use solution for one-day event to share agenda, info about sessions and speakers
A Facebook Messenger chatbot that perfectly fits small conferences, seminars and workshops. The easiest way for your attendees to know at-a-glance agenda, info about sessions and speakers.
Info About Event
Add event information and let users share it as easily as possible
Event Agenda
Quick info about the event schedule for 1 day. Show Session name, short description, and time of the session.
More Details About Sessions
Add detailed info and location for each session
Info About Speakers
Short and detailed info about speakers, possibility to find them directly in social media
What You Get
Feel like changing something in the chatbot? All of our templates were built using Chatfuel without writing code. That means you don't need to have any programming or technical skills to customize them.
Live Preview
See how One-Day Event Bot Template for Facebook Messenger is used to drive sales and engage with customers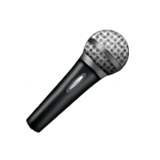 One-day Event Chatbot Template chatbot
Platforms & Integrations
This chatbot can be connected to a variety of tools
Available on Facebook Messenger
Didn't find a template that fits your needs?
Tell us about your chatbot project and get an estimate.
Please use valid business email
Frequently asked questions
Find answers to common questions about the BotMakers marketplace
Explore more chatbot templates