Test-Drive Chatbot Templates
for Facebook Messenger
Browse Test-Drive Chatbot Templates and pick the right one for your business. Request any custom chatbot features to any of the templates, and developers will implement it for you.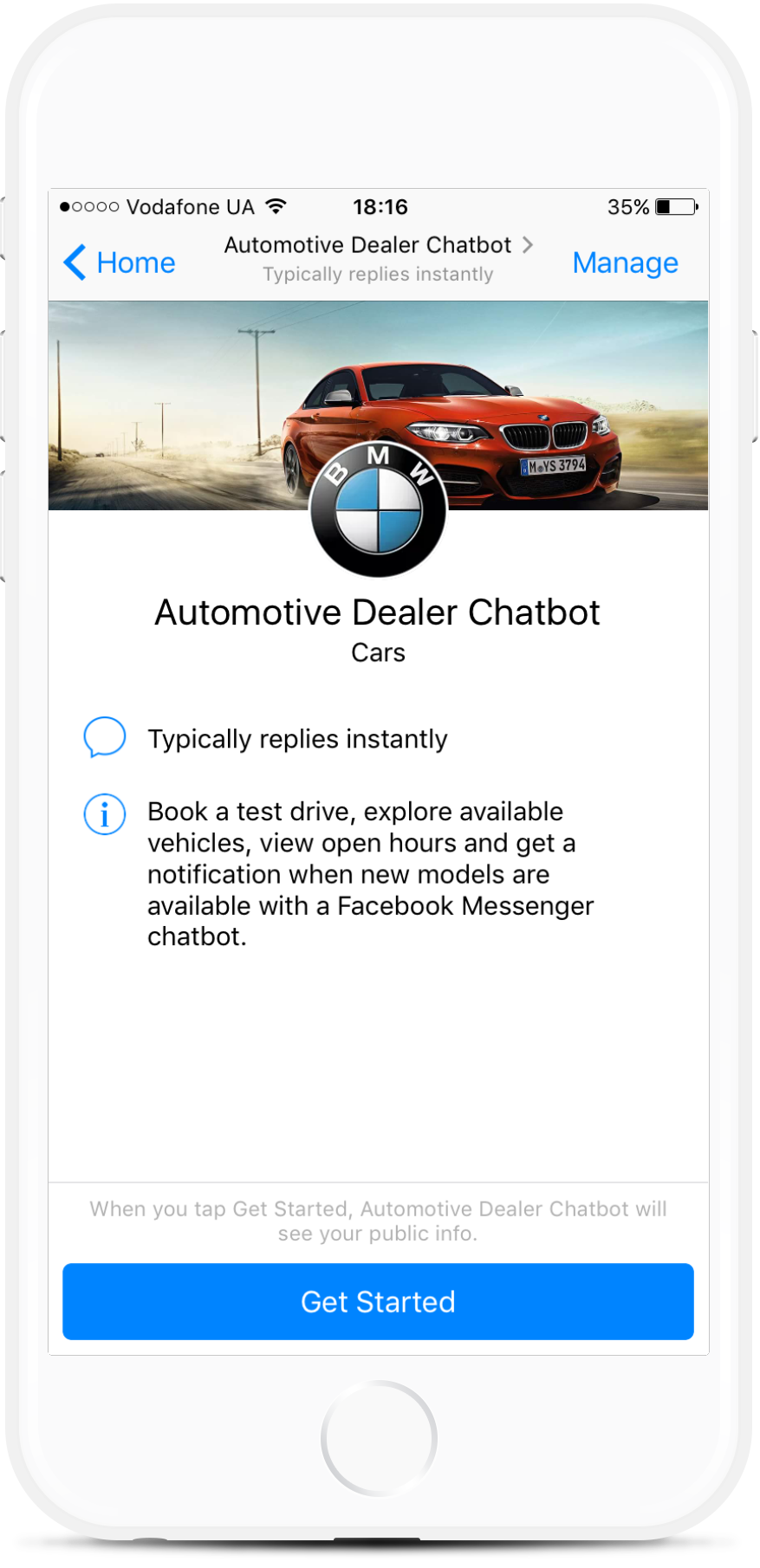 Test-Drive Messenger Chatbot For Car Dealers
View a full lineup of vehicles and schedule a test-drive in just a few seconds
$35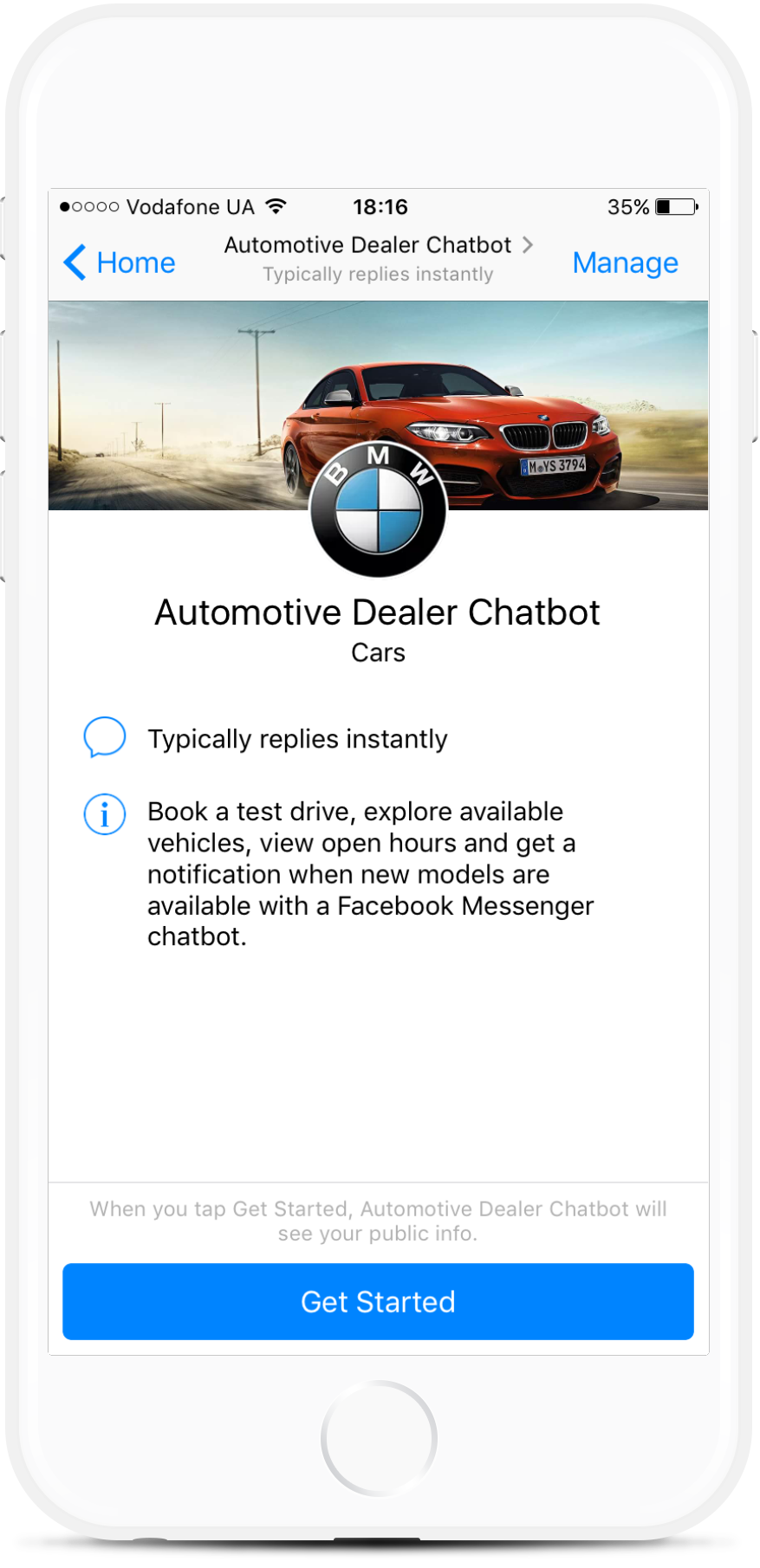 Didn't find a template that fits your needs?
Tell us about your chatbot project and get an estimate.
Please use valid business email